Ask Your Plot Questions ... And We'll Try To Answer Them!
Here is where you can ask your plot questions and we will try to answer them.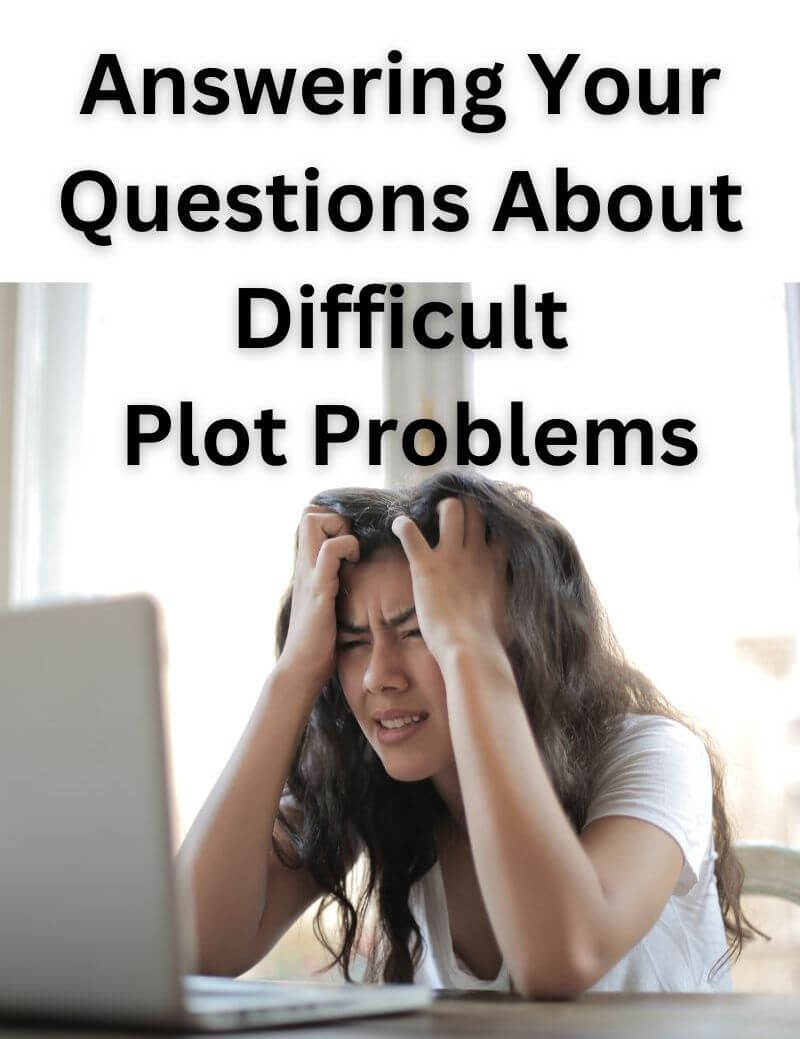 Plotting a novel can be a difficult task for beginning writers. It is in many ways a left-brain activity, one that requires a logical, often linear perspective, whereas many writers think holistically, following feelings rather than logic. As Aristotle first pointed out, a plot is a series of events linked by cause and effect.

Yet, plot cannot be strictly linear either. Often a good story will have several throughlines running simultaneously throughout the story. Some of these are external, while others happen within the minds of the characters. Passion, emotion, and characterization are closely entwined with a good plot. It is the combination of linear and holistic requirements that results in a rich story. No wonder plot is such a complex topic resulting in so much confusion!
Naturally, we will answer most plot questions from a Dramatica point of view, since that is the model we most like to work with. It is the most complete story model we have come across. At the same time, we don't expect you to be an expert in the theory. We will try to keep our answers simple and practical.
Also, for answers to some of the basic plot questions, check out our page on novel writing or the page on fiction techniques.

You can search this site to see if your topic has been addressed elsewhere. Just enter your search term in this box...
And don't forget to check out some of the questions that have already been asked by other readers. You'll find links to these further down the page.

Otherwise, feel free to submit your question below...
---
---
Have a Question Regarding Plot?
Submit a question about plot or story structure here. If we feel we can provide an answer that will benefit other visitors and that the question has not already been addressed at length elsewhere on this site, we will post it. (We also invite you to comment on questions others have submitted. But please, don't post unrelated links.)
Plot Questions Other Visitors Have Asked
Click below to read questions other visitors have asked, and our answers...

---
---
---
---
---