Your Genre Questions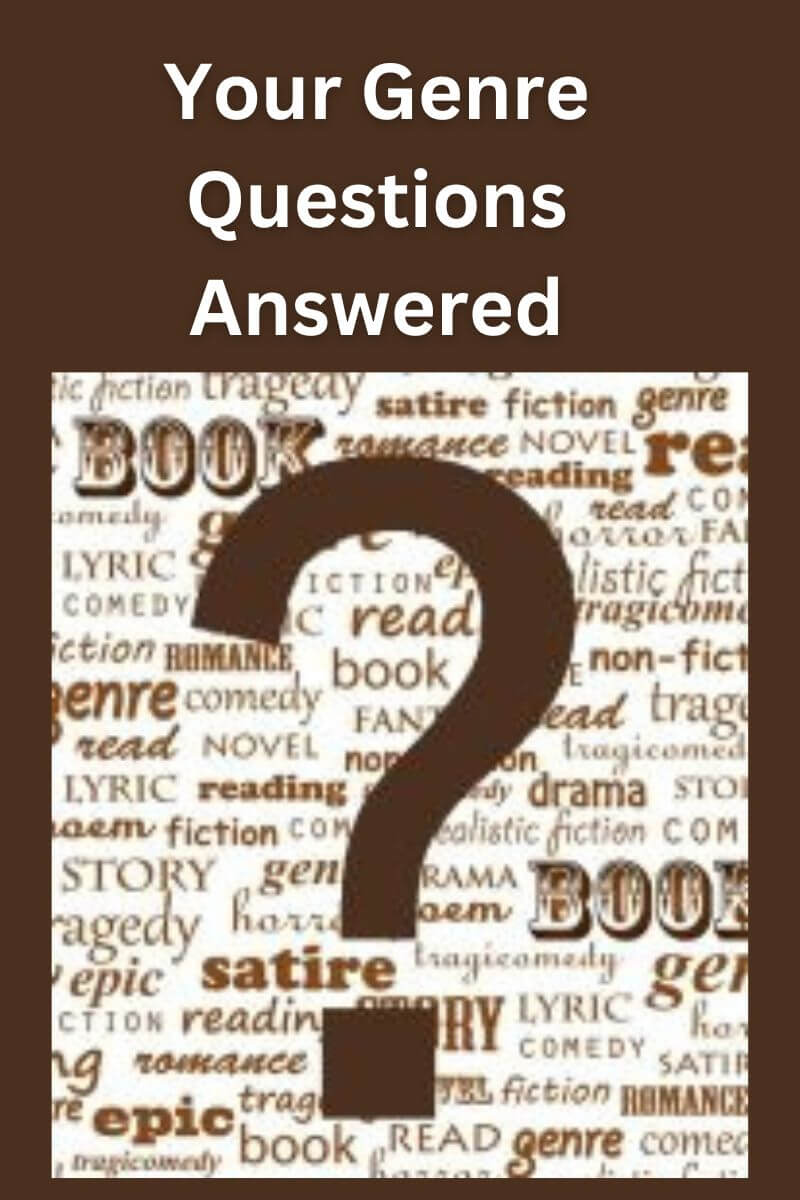 Here's where you can get answers to your genre questions.
A lot of beginning writers seem to worry about what genre their story falls into. Perhaps this is because genre can be a complex topic, but more likely cause is that too many websites about writing say you should decide early on what genre you are writing in.
That's only partially true. On the one hand, if you know what type of book you want to write and who your readers are, it can help to consider their expectations.The correct genre label can also be a marketing tool you can use to target potential readers.

On the other hand, it can be said that every truly original book is its own genre. Many groundbreaking works of fiction combine genres or exist within the gray area between genres. Genre blend or cross-genre stories are very common. For example, it is often said that science fiction is every genre, because every genre can be incorporated into science fiction. So we have SF westerns, SF mysteries, SF comedies, SF war stories, SF disaster stories, SF courtroom dramas, SF historicals (thank you, time travel), SF romances, etc. If you have a great idea for a story, but you're not certain what genre it is, don't agonize over it. You might just have an original idea.

That said, the biggest divide among readers seems to be between books considered mainstream or literary fiction and genre fiction.
Some would argue that the difference between the two is that genre fiction tends to be more plot-oriented, while literary fiction is more character-oriented, but these distinctions often break down on close examination and are highly subjective.
For the most part, what distinguishes a genre is that there are enough books with traits in common as to set them apart from the herd. Those traits can be similar settings (e.g. historical, science fiction, fantasy), audiences (children's books, young adult, chicklit), styles (humour), or the type of experience they offer readers. (More information about categorizing genres here.)
You can find definitions for the most common genres elsewhere on this site, or check out other articles on the topic of genre.

Below we invite you to submit your genre questions and will try to answer them. You can also read our answers to genre questions submitted by other readers.
---
---
Have A Question About Genres Or Genre Fiction?
Submit your questions about particular genres or writing genre fiction in general here. If we feel we can provide an answer that will benefit other visitors and that the question has not already been addressed at length elsewhere on this site, we will post it. (We also invite you to comment on questions others have submitted.)
Genre Questions From Other Visitors
Click below to see answers to questions other visitors have asked...
---
---
---
---