Online Creative Writing Courses
I'm often asked if I'd be willing to teach online creative writing courses on this site -- so aspiring writers who live far from me can get the personal feedback they do in my face-to-face classes. 
Well, I might do that eventually. But in the meantime there are far more accomplished writers who offer online creative writing courses on a wide variety of genres.
So I've decided to make them available to you below. The prices are very reasonable, considering these writers are among the best and most famous in the business. Many of them are best selling authors and household names, and all of them are highly respected professionals. And yes, I get a small commission for each enrollment that helps me keep this site going. But honestly, it's not often that you get to learn the art of writing from teachers of this caliber....

Online Creative Writing Courses for Novelists
---
Our Most Comprehensive Course Yet:

Jerry Jenkins


21X New York Times Bestselling Novelist
Teaches
"Your Novel Blueprint"


Jerry Jenkins has been steeped in the craft of writing for more than 40 years. With 21 New York Times bestsellers (seven debuting at #1), 190 books, and over 70 million copies sold, (including the bestselling Left Behind series) he has become one of the most commercially successful writers of our time.

Now he is offering one of the most comprehensive online creative writing courses I've ever seen. Not only does it walk you through the complete process of creating a bestselling novel, Jerry also shows you powerful tricks for overcoming the psychological and lifestyle factors that may be stopping you from achieving the writing career you've always dreamed of.

This is a limited enrollment, limited time offer, so if you're even a little interested, it's worth your while to find out the details now.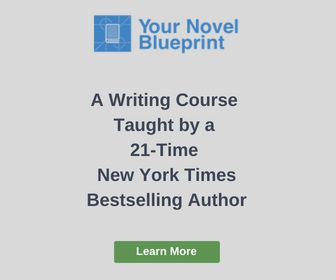 ---
First Time Ever: Margaret Atwood Teaches Creative Writing

Author of The Handmaid's Tale, The Blind Assassin, and numerous other works of literary fiction, science fiction, poetry, and criticism, Margaret Atwood is an icon in the North American literary world. Her awards include the Booker Prize, a Guggenheim Fellowship, Hugo and Nebula Awards, and a Governor Geneal's Award (Canada). Now for the first time, she is sharing her insight into the creative writing process.
Sign up here for...

Margaret Atwood Teaches Creative Writing
---
James Patterson: Foremost Thriller Writer
James Patterson holds the New York Times record for the most #1 bestselling books by any author. His novels at one point accounted for 1/17 of all books sold in the US -- more than Stephen King, John Grisham, and Dan Brown combined. Most famous for his thrillers, Patterson has also written non-fiction and romance. Now you can learn his secrets firsthand in his online course.
Link to course info and registration...
James Patterson's MasterClass
---
R.L. Stine: Iconic Author of Children's and YA Fiction
Best known for his Goosebumps and Fear Street series of scary novels for children and teens, which have been practically required reading in schools for decades, R. L. Stine has written over 400 books and been dubbed the "Stephen King of children's literature." If you want to write for younger readers, this course is for you.
Link to course info and registration...
R.L. Stine Teaches Writing for Young Audiences
---
Online Creative Writing Courses for Dramatists/Screenwriters
---
David Mamet: Master Playwright and Dialogue-ist

Winner of a Pulitzer Prize and many Tony nominations, David Mamet is known as one of the greatest American playwrights of the 20th century for works such as American Buffalo, Glengarry Glen Ross, and The Duck Variations. Mamet went on to write screenplays for films such as The Verdict, The Untouchables, Ronin, and Hannibal, as well as a number of novels. No one alive writes better dialogue than Mamet, which makes his course invaluable for aspiring writers in any fiction genre.
Here's a little preview of the course, so you can judge for yourself...

Link to course info and registration....

David Mamet Teaches Dramatic Writing
---
Aaron Sorkin: Oscar-winning Screenwriter
In addition to winning the Oscar for Best Adapted Screenplay for The Social Network, Aaron Sorkin's writing credits include plays (e.g. The Farnsworth Invention), television series (The West Wing, Sports Night) and films (e.g.A Few Good Men, Moneyball, The American President). He has been nominated for numerous awards, including The Golden Globe, Primetime Emmys, Critics Choice Movie Awards, and Writers Guild of America Awards. Now you can learn his techniques in his screenwriting course.
Link to course info and registration...
Aaron Sorkin's MasterClass
---
Shonda Rhimes: Television Writer Extraordinaire
Shonda Rhimes is best known as the head writer and creator of the television series Grey's Anatomy, Private Practice, and Scandal, and she has produced and written for many more. In 2007, Time Magazine named her one of the 100 People Who Help Shape the World. Winner of numerous writing awards, Shonda brings a wealth of insight and experience to her television writing course.
Here's a preview of what's in store for you in her course...

Link to course info and registration...

Shonda Rhimes Teaches Writing for Television
---
Online Courses for Nonfiction Writers
---
Malcolm Gladwell: Bestselling Nonfiction Author
Best known as the author of such New York Times Bestsellers as The Tipping Point, Blink, and Outliers, Malcolm Gladwell has a gift for writing thought provoking "big idea" books and articles that make research in the social sciences palatable to a broad audience. If you aspire to write nonfiction, this course is for you.
Link to course info and registration...
Malcolm Gladwell Teaches Writing
---