How to Write a Book – Easily, Passionately, Skillfully … Starting Now!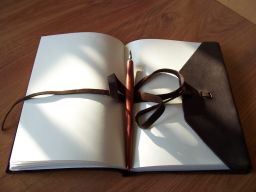 Learning how to write a book can seem like a daunting task. Whether you came to this site because you have an original idea you hope to turn into a nonfiction bestseller, or you want to learn how to write a novel without getting stuck after the first two chapters, we're here to help.
As lifelong writers who entered the book writing business after decades of artistic floundering, we know too well the difficulties you face when writing a book for the first time…or even the second time (say, when your publisher wants you to churn out a quick follow-up to your first success).
We understand that a great book must be original – both in content and voice, and that you must let your passionate muse take you on a journey towards a book that is truly unique. At the same time, writing a book does not have to be like an off-road journey, with no map or signposts to help you reach your destination in a timely manner. You can benefit greatly from the wisdom of other writers, as well as writing tools and techniques that help you write a book more quickly, and improve your writing style. The trick is to know when to apply this knowledge, and when not to let "rules," "theory," or the fear of not being good enough drive you into that paralysis we call writer's block.
There is a balance between structure and passion, between obsessive planning and writing with no forethought at all, between being too proud to learn and undervaluing your own talent. And we can help you find it. We believe everyone has at least one book in them worthy of being manifested.
Throughout this site, you'll discover how to write a book using the best writing tips, writing exercises, and writing strategies we know. You'll learn to streamline the writing process without resorting to narrow formulas or clichés. We have taken some of the most sophisticated writing theory and insights and translated them into fun and easy writing exercises that can help you plan and write a book you can be proud of – whether you're writing fiction or nonfiction, writing for children or adults, writing for money or for personal satisfaction.
Once you have a manuscript you feel is ready to show the world, we'll provide information on how to write a book proposal, how to write a book synopsis, and important advice for approaching agents and publishers. You'll also learn about self-publishing as an option – and the many pitfalls to avoid when pursuing it. And we'll present the best book writing resources the web has to offer, including our recommended book writing software, contests, online courses, and more.
We invite you to explore the writing resources featured on this site. Please check back frequently, as we will be adding considerably more in the months ahead.
"It is not because things are difficult that we do not dare, it is because we do not dare that they are difficult." -- Seneca
We can show you how to write a book, but to make it happen...

Let us first share with you one all-important secret …
The only way to write a book is to start writing now. The book of 1,000 pages starts with a single word. It may not be a word that ever gets published, but that first word may lead you to an idea, which becomes a paragraph, which becomes a chapter. (J.R.R. Tolkien began with a single sentence, scribbled on the back of an exam paper he was marking. J.K Rowling began with an idea that came to her on a train, an idea she refused to let go of.) If you truly want to learn how to write a book – the best book you can – begin today with one easy action. Maybe do an exercise you find by clicking one of the links on this page. There's no telling where it could lead you.
Subscribe ...
---
---