Learn How to Write a Book – Easily, Passionately, Skillfully … Starting Now!
By Glen C. Strathy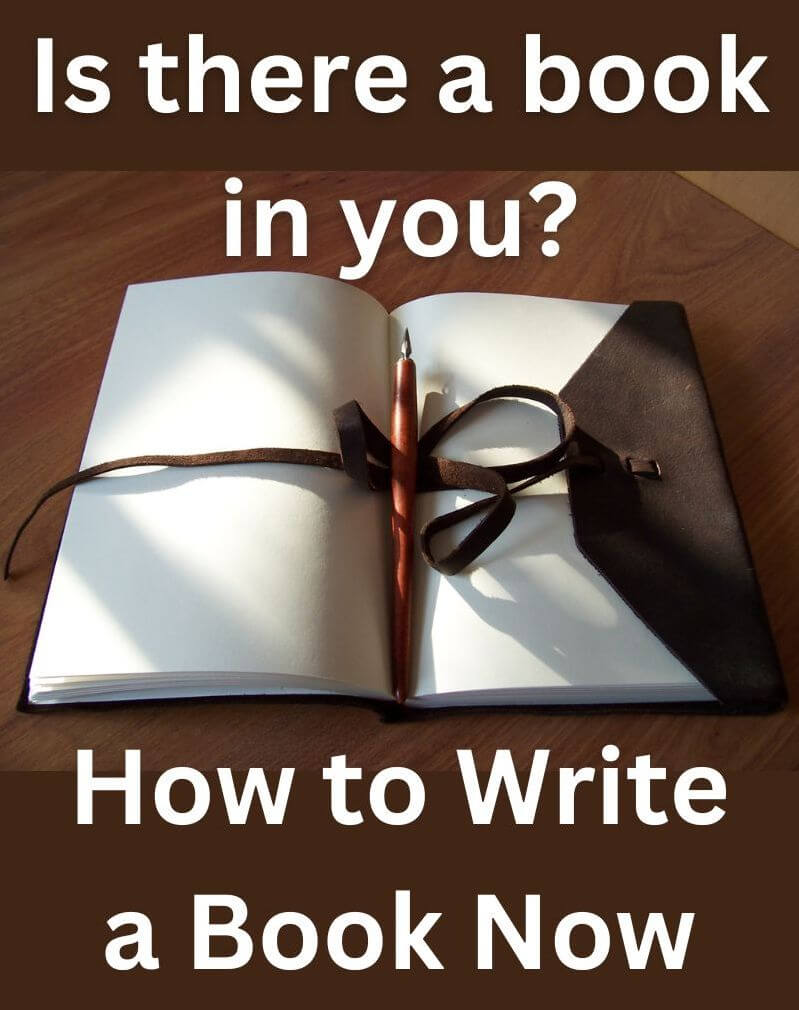 Is there a book inside you, longing to be written? Do you have a story idea (or many ideas) you want to turn into a novel or short stories? Do you dream of leading a writer's life... if only you knew where to start?
Learning how to write a book can seem like a daunting task, whether you have an original idea you hope to turn into a nonfiction bestseller... or you want to learn how to write a novel without getting stuck after the first two chapters... or your publisher wants you to write a sequel to your first novel, but you have no idea where to take the character next. Either way, we're here to help.
If the idea of never writing your book... never writing "The End" on the last page of  your manuscript or seeing your book on a bookstore shelf... bothers you, you've come to the right place. I founded How to Write a Book Now over 15 years ago with to help aspiring writers achieve their dream by...
Making the most powerful and sophisticated writing secrets accessible and easy to master.
Combining your passion for your stories and ideas with techniques that help you express them in the most effective way.
Making sure you never get stuck on a writing project again.
You've come to the right place!
Learning how to write a book may seem like a daunting task... but with the right approach it can be easy, fun, and straightforward.

Whether you...
Dream of being a writer, but don't know where to start.
Have an idea for a novel, or even a series, but can't get past the first few chapters... or even the blank page.
Have half-finished manuscripts you would love to see published... if only you could figure out why they aren't selling and how to improve them.
Want to turn your work-in-progress into an emotionally and intellectually exciting page turner that will delight readers for generations to come.
This is the place for you!
Here are some of the topics you'll learn about here...

Quick Links to Bookwriting Topics...

The Best Kept Secrets for Beginning Writers
If you're at the start of your fiction writing process, looking for a great story idea or feeling a little stuck, you might begin by learning how to find ideas quickly, what kind of writer you are, and how to nurture your writing aspirations...

| | | |
| --- | --- | --- |
| Basic advice for students and others just starting out with the dream of becoming a writer. | Ideas for stories can be found in many places... but here are some suggestions for when you're stuck. | Whether you are a "pantser" or a "plotter," you can experience the frustration of getting stuck on a project. |
Powerful Story Structure Tools

If you have a story idea already, I can show you how to work out your plot structure, so you have a roadmap to guide your writing process. This can prevent many hours of rewriting and ensure your finished novel will thoroughly engage the reader's emotions and intellect...

| | | |
| --- | --- | --- |
| While not as universal as the name implies, this model of story structure strongly engages readers and is particularly useful for heroic and young adult stories. | The foundation of any plot is the story goal -- the element that explains, "What is this story about?" Make sure you understand the goal of your story and illustrate it well. | The difference between external and internal conflict, and why your story needs both. |
| | | |
Get Specific Tips on Your Chosen Fiction Genre

Of course, you don't just want to know how to write a book. You want to know how to write within your specific chosen genre. Every has a particular readership with its unique expectations you need to satisfy...

Discover how to write a book with a strong narrative style and voice...

You'll also get plenty of help putting the actual words on the page -- creating effective scenes, characters, and relationships...

| | | |
| --- | --- | --- |
| How to choose a narrator or narrative voice that will make your story come alive in the most interesting way. | From fight scenes to car chases and everything in between. Here's how to write an action scene that keeps readers glued to the page. | Discover what dialogue can do for your story, how to use it, and how to incorporate it into scenes. |
What to do after your first draft is complete...

Assuming you finish writing your manuscript, the next part of your journey is to revise or self-edit it, so you make the final draft the best it can be... before you begin the task of searching for a publisher.

| | | |
| --- | --- | --- |
| Discover the fastest way to revise or self-edit your stories to make them the best they can be. | Make sure your manuscript is in the format editors want to see. | So your book is finished, and now you want to find a publisher? Here's what you need to know... |
Get personal help on how to write a book...

Something I try to do with this website (that most don't) is offer aspiring writers specific advice on their writing projects, through such methods as...

| | | |
| --- | --- | --- |
| Submit your general questions on writing. (Or browse through the 100s of other questions asked and answered on this site.) | Time permitting, I offer a paid story consultation service where can I offer you a more in-depth critique of your work-in-progress. | Browse through past articles for more helpful book writing tips -- or subscribe to the blog to get them send directly to you. |
| Ask your plot-related questions -- or browse through the answers to questions others have submitted. | Ask your character related questions -- or browse through the answers to other people's questions | Ask your genre related questions -- or browse through the answers to other people's questions. |
"It is not because things are difficult that we do not dare, it is because we do not dare that they are difficult." -- Seneca
We can show you how to write a book, but only you can make it happen...

The only way to write a book is to start writing now. The book of 1,000 pages starts with a single word. It may not be a word that ever gets published, but that first word may lead you to an idea, which becomes a paragraph, which becomes a chapter. (J.R.R. Tolkien began with a single sentence, scribbled on the back of an exam paper he was marking. J.K Rowling began with an idea that came to her on a train, an idea she refused to let go of.) If you truly want to learn how to write a book – the best book you can – begin today with one easy action. Maybe do an exercise you find by clicking one of the links on this page. There's no telling where it could lead you.
Subscribe to get the latest updates and posts...
---
---
---