Writing a Book Proposal to Show Agents or Publishers
By Glen C. Strathy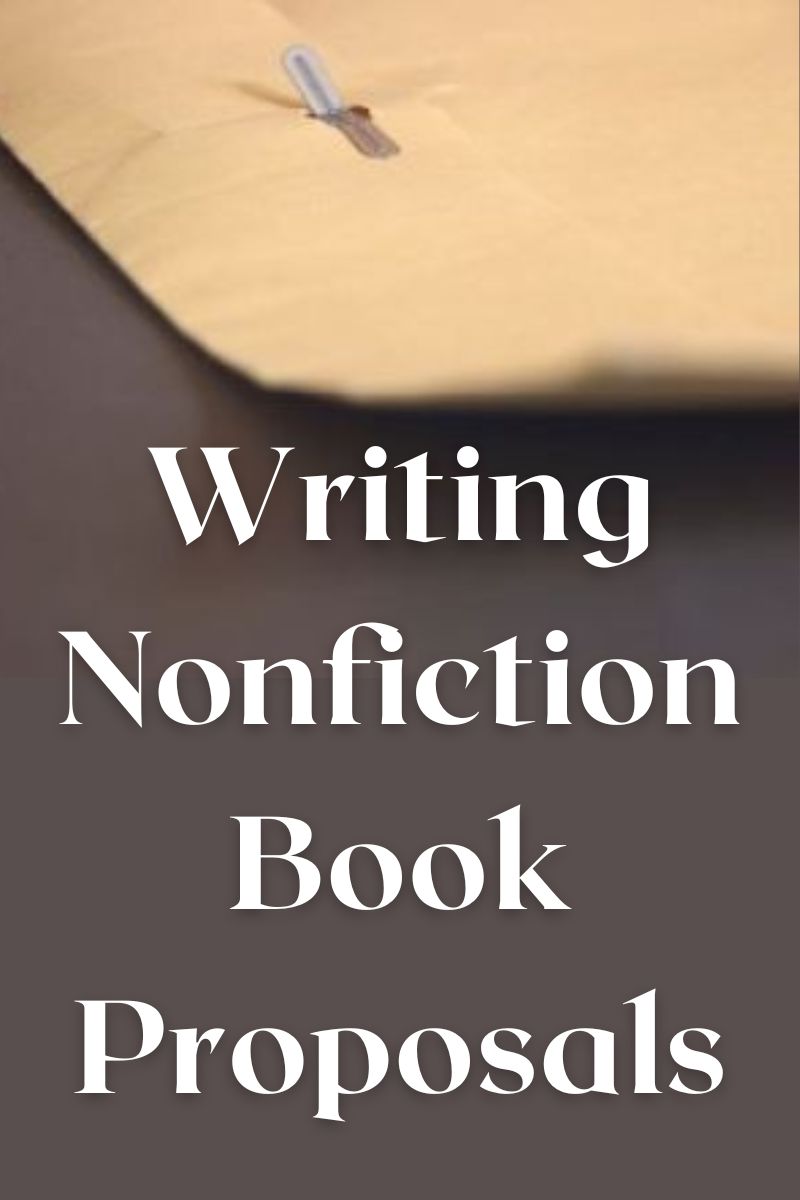 Writing a book proposal is usually the first step in the process of becoming a nonfiction author. When you approach a publisher you hope will publish your book -- or an agent you hope will help you find a publisher -- if they have any interest in your idea at all, they will ask to see your proposal. They won't ask to see a finished manuscript, unless the proposal convinces them your idea has real potential.
In fact, publishers generally do not expect to see a manuscript until after they have signed a contract with you. (You hope they will give you plenty of time after they have signed the contract to write the book, but that's something to negotiate). Their decision to publish your book or not will be based entirely on the proposal.
The practice of writing a book proposal first works to your advantage. It you saves you from having to spend many long months (if not years) writing a book with no guarantee it will sell once it's finished. (Sadly, novelists don't have this advantage.) You can get the contract first and then write or finish the book knowing the hours you put in will not go unrewarded. It also means that the publisher can look at the proposal and ask for changes to the concept before you are advanced in the writing process. Many nonfiction books go through a process of development with the guidance of an editor, so writing a complete manuscript ahead of a contract can mean some wasted effort.
You can consider writing a book proposal as the primary means of putting money in your pocket. A proposal that results in a signed contract with a publisher will give you an advance on the book's royalties. Considering that few books earn their authors much in royalties over and above the advance, writing proposals could be your biggest source of income as a writer.
I'm not trying to downplay the importance of your book itself. I just want you to recognize that having some skill at writing a book proposal greatly increases your chances of getting a contract and having your book published. Writing a brilliant manuscript that doesn't sell because of a poor proposal would be a tragedy.

This may surprise you, but I believe you should write a proposal even if you are intending to self-publish. The process of writing a book proposal helps you refine the book's concept. It helps you turn an initial idea, into something that has the best chance of appealing to book buyers. It helps you create a book that will sell more copies. If you see writing proposals as too bothersome to do, you are really short-changing yourself.
So let's start with the most important part of writing a book proposal...
3 Key Questions When Writing a Book Proposal
You probably will start out with a basic idea of the subject matter for your book. You need to refine this idea into a brief concept that will grab agents, publishers, and eventually readers. To do so, consider...
1: Who is this book for?
Try to imagine the ideal person who will love your book. Be as specific as possible. For example, let's say you are writing a book on psychology. Many different readers buy books on psychology. Will your book be aimed at clergy (who need help with pastoral counselling), university students (who need a psychology textbook), middle-aged men coping with a bad divorce, high school girls coping with self-esteem issues, school teachers, marketers, etc.? Each niche group of readers has different needs, problems, and interests. You must know who you are writing to so you can create a book that will appeal to them. In fact, you might try writing proposals aimed at different audiences before settling on the most promising niche.
2: What will your book offer your ideal reader?
Take a look at other books on your topic that are aimed at your audience. How will your book make an original contribution? Do you have unique experience to share, a new theory, or a different way of presenting the information?
Ask yourself how you can offer your readers a strong benefit. Will you help them understand something better or do something better? Will you offer them a unique experience, such as a glimpse into a part of the world, a profession, a time period, or a lifestyle they have never seen? Or will you offer them a fun exercise or game?
Many bestselling books are based on a simple, unique, and useful idea that can be expressed in one sentence or even in a title (for example, The One-Minute Manager, 30-Minute Meals, The Courage to Heal, The Tipping Point).
In some genres, such as humour, it is your unique voice and perspective that make your book special.
It may take you considerable time and thought to come up with a powerful concept for your book. You may want to test out several versions on other writers or people who resemble your ideal reader before finalizing it.
3. What Else Will Make Your Book Special?
Once you have your concept, consider what other unique strengths you can bring to your book. Do you have qualifications and experience that make you the right person to write it? Or will you interview people with unique qualifications and experience or present/conduct some new or original research? Will you offer a unique format or illustrations? Are there experts or celebrities willing to endorse your book?
Once you have all this information assembled, you are ready to start writing your proposal.
Below are the various sections you will typically include when writing proposals.
Parts of a Book Proposal

Title Page
In the middle of the page, put "Proposal for [title of book]." Underneath put "By [author name]."
In the bottom right corner, put your name and contact details (address, email, phone number).
Table of Contents (for the proposal)

Overview
This is a 1-2 page summary of the strongest selling points of your book: the core concept, the benefits it offers, your unique qualifications, and anything that makes the book sound exciting or timely. if the potential market is huge, mention that as well. You may include a little explanation of how you will fulfill the promise you are making to the reader.
About the Author(s)
Here you give the strongest reasons why a book written by you will sell. The most important elements here are a) your platform and b) your qualifications.
Your platform is the potential readership you have already built up through your day-job, other books or articles, social media, blogs, media appearances, etc. Increasingly, this is becoming the most importance part of your proposal. A large existing readership or fanbase translates into potential sales. If you don't have a platform, you should start building one before you approach publishers.
Qualifications can include academic degrees, work experience, memberships, personal experience, and anything else that makes you suited to write this book. Ideally, these should be related to your subject matter. Put your most outstanding and relevant qualifications first. If you have many qualifications, maybe leave out the minor ones.
About the Market

Describe the niche audience your book will address. Provide information that shows this market is large and growing. For instance, if you are writing a book on stamp collecting, try to find statistics on how many stamp collectors there are and how the hobby is becoming more popular. This helps publishers judge potential sales.
Competition
Here you present the titles of bestselling books that are similar to the one you're proposing. You want to show there is a demand for information on your subject. No bestsellers might suggest there is no market. Too many might suggest the market is already saturated. So try to strike a balance.
Also, explain why your book will stand out from the competition.
Marketing
Authors are expected to do most of their own marketing these days. So in this section, outline what you are prepared to do to market your book. Will you go on a public speaking tour? Conduct a social media campaign? Go on radio shows? Market to organizations in your niche? Publish articles on the same topic? Will you/do you write a blog on your topic? Do you have a website with substantial traffic?
Table of Contents (for the book)
Here you list the chapters your book will include, in the order you envision.
Chapter Summaries

Provide a brief summary of each chapter, emphasizing the benefits the reader will get from each. The summaries should be written in a style similar to that of the finished book,
Sample Chapter

Provide a sample chapter. This can be any chapter from the book, not necessarily the first. The aim is to demonstrate that you can write well. Lengthwise, it should be roughly 10% of the book.
Optional Sections

Production Details: if your book is to have illustrations or a special format, you should describe your vision. If you will include your art or photographs, provide some samples and how you will obtain the rights to reproduce them.
Prepublication Endorsements: if you already have endorsements, you can include these in their own section.
Appendix. Here you may include your full resume, copies of articles you've written or articles about you, articles that illustrate the relevance of your topic, information on your business, reviews of other books you've written – anything that reinforces the information in the rest of the proposal.
Number every page in the proposal except for the title page, and double-space the sample chapter and chapter outlines (if not the entire proposal).
As you can see, writing proposals helps you gain a very clear concept of each book you plan on writing, its audience, and the benefits you will offer them. You will know how you are going to market your book and how to strengthen your platform. And you will have a headstart on the writing. You will be well prepared to talk confidently about your book to agents and publishers.
Please keep in mind that this is just an introduction to the process of writing proposals. For more detailed information, you may wish to consult the following books for more details.
---
---
---