Writers Websites: Some Uses and Challenges for New Authors
By Glen C. Strathy

Publishers love writers websites. Or at least, they generally advise – or more often require – new writers to get a website as soon as possible. The purpose of writers websites is, first and foremost, to promote the author's books and increase sales.
With so many book titles available today and only a handful making it onto the best seller lists (or even generating royalties in excess of the writer's advance) book writers need to use every effective tool they can to increase sales.
Unfortunately, I have some doubts about the effectiveness of most writers websites I have come across. So let me express those doubts and invite you to share your opinion.
Author Websites As Bookselling Tools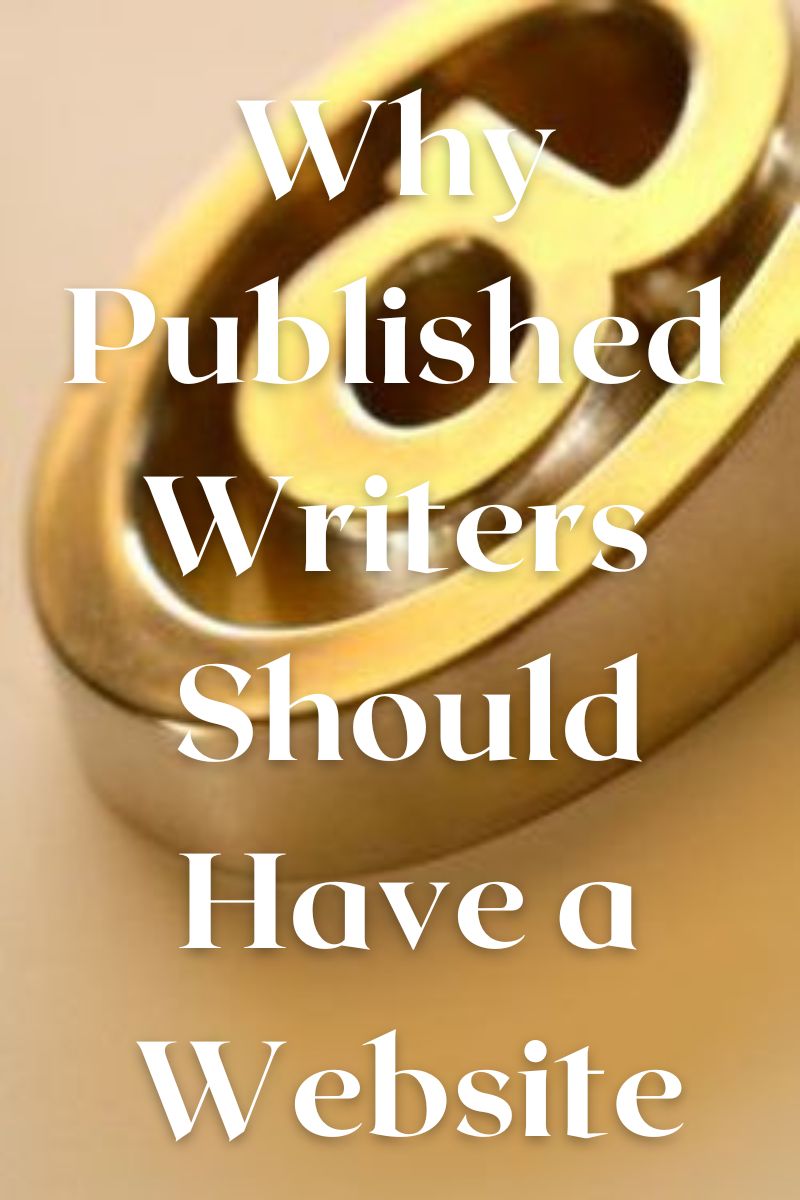 The first argument in favour of a writers website is that people who have read your book and enjoyed it can go to your website and discover what other books you have written. Consequently, they will be more likely to go out and buy them as well.
Readers may also be curious about a writer whose books they have enjoyed, so they will google the writer. Again, you want them to find a website with information about you and your books -- again, so they will buy more books.

That sounds great. However, I'm pretty sure that anyone who enjoys a book enough to want to read something else by the same author is more likely to go to Amazon, Barnes & Noble, Chapters, or their favourite bookstore. They can easily read the online reviews of your other books at book retailer sites, and place their order on the spot. In fact, if you shop for any book at an online retailer, the retailer will automatically recommend other books by the same author to you.
In addition, Amazon lets you set up a page with your bio and a list of your other works. Anyone looking at a book of yours on Amazon can click on your name and see this page. This may be a better sales tool to set up than your writers website, since it makes you even easier to find.

I'm not saying writers websites can't serve the same function, but I suspect they only generate a small number of sales compared to the book retailer sites. (If I'm wrong, let me know.)
What really concerns me about this scenario is that, for a website to be a good marketing tool, it should be effective at helping people discover you and your books. Yet most writers websites only attract people who already know about the writer and are interested enough in him/her to search for his site.
If you only have one book in print, the website will not generate much in sales because virtually no one will be searching for your name unless they have already bought your book. In other words, too often the book serves as a tool for drawing people to your website. But to be an effective sales tool, the website should be drawing people to the book. 
In order for your website to really work, you need to design it in a way that attracts visitors who have never heard of you or your book.
If you write primarily non-fiction books in a particular niche, that's relatively easy to do. For instance, if your books are mainly about antique cars, you can write some good articles about antique cars and post them on your website. Or perhaps, instead of a traditional website, you write a blog about antique cars. People searching for information on antique cars will be drawn to your website, where you can then advertise your books.
This is much harder to do if you write fiction. Sure, you could try posting some short stories on your website (maybe the ones you couldn't sell), or perhaps an excerpt of your novel. But unless you are already famous, the odds of anyone finding your website will are still slim.
Just consider: What would someone have to enter in a search engine in order to find your website? Your name? The title of your short story? Your main character's name? None of these are likely to draw much traffic.
What many writers do is start a blog on fiction writing, because that is a topic they know about that is related to their book. The trouble is, it attracts the wrong audience. If you're writing murder mysteries, you want a site that attracts mystery readers, not aspiring writers. Besides, there are thousands of sites offering writing advice already, which makes it hard to stand out.

Again, I'm not saying you can't attract traffic to your website. But the task of coming up with some valuable information or features that will attract potential customers is harder. So you have to do a lot of work promoting your website. You have to post articles or comments on other websites (and include a link to yours), engage in social networking, hand out bookmarks or fridge magnets at conferences, etc. All that takes a lot of work. And why not just promote your books instead of your website, since the books are what you make money on?
Other Reasons for Having a Writers Website

Of course, there are other good reasons for having a writers website. One is to make it easier for book reviewers to find out more about you or get in contact with you to arrange an interview. (Reviewers are more likely to google your name.)

A website or blog allows you to advertise an upcoming book signing, media interview, or other event to your existing fans (which they can tell their friends about).
Writing a blog or website can also establish you as an authority in a particular area of expertise, or serve as a testing ground for ideas that may one day become a book. Again, however, this is may be far more effective for non-fiction writers.
Going back to my first point, if you have more than one book published - and especially if you have many books - then your website can introduce readers of your latest book to your backlist, and increase sales.

Also, there is one category of writer for whom a website can be very valuable...

Promoting Talks/Workshops/School Visits

Most writers of children's books in Canada (and I suspect elsewhere) make their living not from book sales but from school visits. Sometimes they give presentations on their books, but many children's writers are also musicians and performers. They use their credentials as an author to promote in-school performances. Others offer writing or literacy workshops. These authors need a writers website to be an online brochure where schools can check them out before hiring them.
For example, click here to see a writers website created by the children's book author Dan Bar-el where he promotes his workshops.

Similarly, if you are a nonfiction writer who gives public lectures or workshops on certain topics, you may need a website where people can learn more about your work.

Bottom Line for Fiction Writers

If you are a novelist who writes for adults, I suspect that you will have more success by creating a website that fans of your particular genre will love. A site they would visit for its own merits, even if you had no book to sell. That means offering visitors more than just a brief bio and a list of your published works.
Instead, it may mean creating a website that offers a cool and fun experience. The kind of website fans of your genre will bookmark and tell all their friends to visit - even if they've never read a book of yours before. Maybe it means adding humour, games, music, or services they will find valuable. Perhaps you can invite reviews of other authors' books as well as your own. At any rate, your task is to make it as creative and enjoyable as any of your books. Do it right, and you will make them hunger for more of your work. And that will lead to higher sales
---
---
---