Writers Associations We Know and Love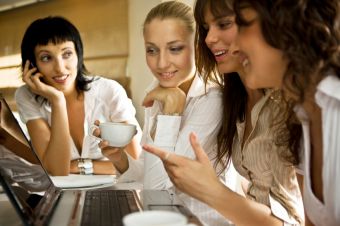 Many types of writers associations exist these days, and they can be a great source of support, advice, and information while you're working on your writing career.
Some associations are dedicated to specific genres. Others are more general. Some welcome unpublished or aspiring writers. Others only admit those already published. And some only cater to multi-published or career authors. All offer a range of benefits.

Here are a few of our favorite associations...
---
Romance is the largest selling fiction genre, so it is no surprise that RWA is one of the largest and most helpful of writers associations. With numerous branches across the U.S. and Canada, chances are you can find one within driving distance.
RWA prides itself in being very professional. You don't have to be a published author to join, but they do expect new members to be serious about building a career as a professional romance writer.
RWA branches host numerous conferences and workshops designed to help you learn the craft of romance writing. Its monthly magazine features useful articles on the writer's craft and the industry. And, like other writers associations, RWA gives its own annual awards (The Golden Heart).
The only criticism I have about this otherwise stellar association is that it is rather defensive about its genre. For instance, a few years ago a number of paranormal romance writers were dismayed when RWA decided that only authors whose books ended happily (with the heroine finding true love) would be allowed to remain members. (Many paranormal romances end unhappily.) Also, RWA's rules discourage writers from joining who are equally interested in writing other genres.

Membership in RWA currently costs $95 a year. If you're serious about making a career out of romance writing, it's well worth the money to join.

---
If you want to write either science fiction or fantasy, you must know about this organization. It has been around since 1965 and its members have included virtually all professional SF writers since then.
The SFWA gives out the annual Nebula Awards, one of the highest honours available to science fiction writers. Like other professional associations, it advocates for its members interests, provides health care, and offers forums where members can support each other.

Unlike many writers associations, you can't actually join and be an active member of SFWA until you have sold three stories or novels to what the organization considers to be legitimate publishers. By legitimate, they mean the publisher must pay writers a decent amount, must be well established and of a decent size, and must not be any form of self-publishing. You can become an associate member with one paid sale,

But even if you're not yet what SFWA considers a pro, you should at least be aware of its online resources, particularly the Writer Beware pages, which provides excellent information on how to avoid many of the scams budding writers are vulnerable to., as well as information on copyright laws, contests, dealing with agents, and legitimate publishers.
If you have a few sales under your belt, active membership currently costs $90/year.

---
If you write books for children or young adults, the SCBWI is the one of the most helpful writers associations to join. It's a big organization, with 70 branches throughout the U.S.A. and the world. When you join the SCBWI at its main website, you will automatically be enrolled in the regional chapter closest to you.
Benefits of joining include:
* networking opportunities - both online and at member events, such as the annual conference.
* a bi-monthly newsletter with news and information about children's publishing.
* access to grant and award programs
* master classes on writing for children
* access to a lot of information regarding writing, illustrating, and getting published
Possibly the most useful resource is the SCBWI's annual publication guide which lists agents and publishers open to new works, plus information on preparing manuscripts, copyright, book promotion, and school visits.
There are 3 levels of membership. Unpublished authors can join as Associate Members. Authors who have self-published or otherwise paid to be published can join as Full Members. The top category, Published and Listed (PAL) is reserved for authors who have been published by traditional publishers.
PAL membership entitles you to be listed as a speaker on the SCBWI site (a potential source of income) and gives you the right to sell books at SCBWI events.
The cost to join at the moment is US$85 for the first year and $70 annually after that.
---
Writers Associations Outside the U.S.A.

Of course, every country has its writers associations. Here are some we've explored...

---
For Canadian writers in the early-mid stages of their career, the Canadian Authors Association is a one of the most useful of writers associations to belong to. The CAA has been around since 1921 and has many alumni and long-term members who have launched successful careers as book writers. Its motto, "Writers Helping Writers," is taken quite seriously.
These days, the CAA has 11 branches, clustered mainly in Ontario and B.C., plus a virtual branch to serve writers in other locations. Members include writers of all genres of books, plus musicians, screenwriters, publishers, producers, and others with similar professional interests. The great thing about the CAA is that it encompasses both published and non-published writers.
There are several benefits to joining the CAA, but a few stand out.
Foremost is the association's annual CanWrite conference. If you can attend one of these, you can participate in a wide selection of writing workshops and networking opportunities. Annual CAA Writing Awards are presented at this event. The conference is reasonably priced and members of this writers association receive a discount.
In addition, many branches host additional writing workshops throughout the year.
Also valuable are the CAA's Writers Circles, which are forums where you can meet other writers, share your writing, and receive supportive feedback.
The association also publishes the Canadian Writers Guide, intended to be a definitive (if that were possible) handbook for Canadian authors. This book is now in its 13th edition and is also available to members at a discount. The CAA also publishes the quarterly newsletter, National Newsline.
At present, an annual membership in the CAA costs C$157.50. A student membership costs only $50, which is quite reasonable compared to other writing associations.
If you live in Canada, the CAA is well worth checking out. You can get complete information, plus access to a number of resources that are free to non-members at ...
Canadian Authors Association

Or, for a complete list of Canadian writers associations, check out the CAA's list by clicking here.
---
---
This is a fairly new arrival in the world of writers associations, but it has a lot to offer.
The IACCW was founded by Julia McCutchen, a former managing director & publisher for Element Books and publishing consultant for Random House, who now works as a "writing coach, mentor, and publishing consultant." Although the organization is based in the UK, the information and writers resources it provides will be valuable no matter where in the English speaking world you live.
There are some good articles on the IACCW website . If you have an interest in writing as a spiritual/personal growth process as well as a way to enjoy worldly success, you will like the way this organization fuses these two elements.
Joining this writers association also gives you access to other writers resources. For instance, Julia has created on online Masterclass Course, How to Write the Ultimate Book Proposal, which members receive a discount on.
Members also get a free gift on joining. This changes each year. At first it was a signed copy of Julia's book The Writer's Journey: From Inspiration to Publication, which is a great resource for anyone wanting to write and publish non-fiction books (and helpful for fiction writers too). More recently, new members get a collection of interviews on useful topics for writers. They also get a discount on a subscription to Writers Digest Magazine.
The IACCW publishes profiles of its members on the website and in its newsletter and uses Facebook to promote networking among members.
However, the main reason you might want to join the IACCW is to listen to the audio presentations which are posted each month online. Julia has arranged for some top experts to share their wisdom on both the writing process and the business side of getting published. Members can listen to past presentations free of charge as well.
There is an annual fee of US$150 a year to join the IACCW, which is not out of line compared to other writers associations. Our one caveat is that, because this organization is so new, it will be a while before we know how much value it delivers over time.
To learn more about the IACCW, visit their website by clicking on... IACCW
Or, to get a FREE report by Julia McCutchen, click on... Top 10 Tips 4 Your Writing Success
---
---
---
---