Creative Writing Tips for Novelists and Dramatica Users
By Glen C. Strathy

Most creative writing tips you'll find on the web, in books, or in courses are based on the collective experience of many writers, with a little narrative theory drawn from academia thrown in.
Naturally, some sources are better than others, and not all of this wisdom has been put into a coherent system. In fact, many reject the idea of having a coherent system or method of creative writing, favouring the idea of the writer who continually reinvents his craft from scratch. Consequently, most writers learn how to write primarily through trial and error and osmosis - by writing a lot and reading other people's books. In addition, writers who give workshops feel a certain pressure to create original writing methods, approaches, and tips (even if they are merely old tips with new names).
A lot of confusion therefore results from writers continually having to "reinvent the wheel" when it comes to creative writing. Nonetheless, a beginning writer will find a lot of valuable information readily available – which is fantastic.
Dramatica Theory is the most comprehensive story theory created to date, but it also adds a little to the confusion because it uses many terms that are quite different from those used in most creative writing courses. And writing teachers use terms not found in Dramatica. This is a barrier that is worth tearing down.
In the articles below, we discuss some of common and useful creative writing tips you'll find taught in writing courses and how they look through the lense of Dramatica. We hope this will end a little of the confusion and make it easier for you to focus on your writing.
We'll also look at some other ways you can improve your creativity in general, and apply them to writing specifically.

Some Useful Creative Writing Tips
---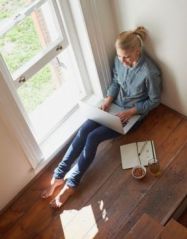 Creativity Tips to Help You Write More and Better Fiction.
6 Simple techniques you can use to put yourself in the optimum state of conscious in which creativity can occur.
---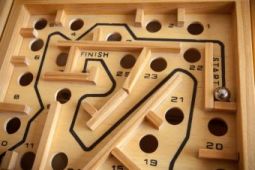 Writing Effective Story Beginnings
Not every story begins at the beginning. Here are some tips on choosing what point to begin your story, how to write effective beginnings, and how to avoid cliched beginnings.
---
Writing Effective Story Endings
Here we look at what makes an effective story ending versus one that is unsatisfying. We also look at the different types of endings in both categories.
---
First articulated by the great playwright Anton Chekhov, this plot device involving objects or sometimes characters can help tie together the plot of your novel.
---
This literary technique dates back to the ancient Greek writer, Homer. Starting your novel in medias res will hook your readers attention, but what if you feel you should establish your main character first? Here are some options.
---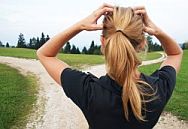 External Conflict & Internal Conflict
Emotional depth in a story comes from developing both internal and external conflict. Here's how to tell them apart and how to use them.
---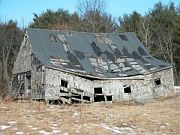 It' is said that every story goes wrong after act one -- resulting in "sagging middle syndrome." Here's how to prevent your novel from falling victim to it.
---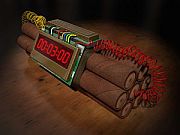 Ticking Clock or Option Exhaustion
Use either of these two type of limit to add tension to your novel plot.
---
---
---
For more Creative Writing Tips visit How to Write a Novel.
---
Return to Home Page

---
---